Audible Indicator Lights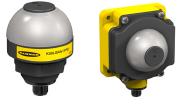 • Rugged, cost-effective and easy-to-install indicators available in K50 or K80 housing style with steady or pulsed sound indication
• Two decibel levels with steady or pulsed tone
• Illuminated dome provides a big, easy-to-see green, red or yellow job light
• Compact devices are completely self-contained — no controller needed
• Choose NPN or PNP input, depending on model
• Immune to EMI and RFI interference
• 18 to 30V dc operation
EZ Status Indication Lights
Displays the status of remote or inaccessible sensors
Compact units replace cumbersome post or stack lights
Available in 2 to 5 colours
Available in straight, right-angle and dome-shaped housings
Eliminates bulb replacement with long-lasting LEDs
Compatible with PLC or other logic-level control outputs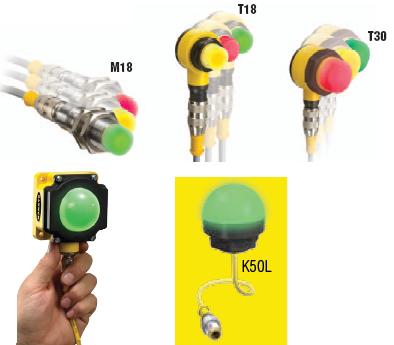 Ford Motor works in Cologne used over 400 different sensors from various manufacturers. Ford additionally maintained extensive inventories of standard devices and non-official stocks in drawers and shelves. Ford settled for 6 different Uprox+ sensors to replace all the sensor variants used.
New Factor 1 Inductive Sensors
"Everything that can be invented, has been invented". So said Charles Duell, Director of the U.S. Patent Office in 1899! One might think the same about the inductive proximity sensor. It has remained virtually the same since it's invention over a century ago.
With a complete departure from the traditional ferrite core, the new Uprox+ Sensors offer many advantages over the old design. One of the primary advantages is the achievement of Factor 1 sensing i.e. the ability to sense all metals equally. Ferrite core sensors are rated by their ability to sense a mild steel target but suffer huge loss of sensitivity when detecting other metals.
A newly patented multicoil system for the Uprox+ product line replaces the conventional wound coil system used in the previous generation of sensors. This results in extraordinary sensing distances (up to 250 percent higher than conventional ferrite core inductive sensors) in a Factor 1 sensor. Due to the unique design, they give the flexibility to incorporate this technology in several new housings that solve a number of unique customer applications. All Uprox+ sensors have an environmental rating of IP 68 are weld-field immune, provide an extended temperature range and offer highest levels of EMC.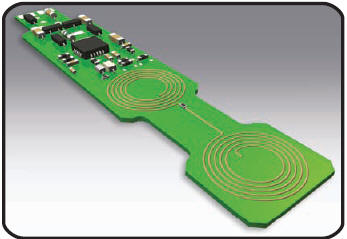 The ability to lay the coils flat results in a totally new sensor which can replace a ring sensor and is far simpler to install or replace.
Click HERE for more on Inductive Sensor Facts
Multibarriers for Foundation Fieldbus & Profibus PA
With Foundation Fieldbus and Profibus-PA fieldbus systems, many applications require Zone 1 installation. The use of Multibarriers allows the use of a bus segment for the explosion hazardous area with the same segment structures as in the non intrinsically-safe area , without the danger of potential transfers. The supply of energy to the physical layer is implemented in the non-explosion hazardous area – in the control room. The segment cable is subject to the regulations governing enhanced safety (Exe). Junction boxes (multibarriers) can now be connected to this bus cable, which subdivide the Exe cable into 4 Exi trunk lines. As a result, it is possible to supply energy for segments designed for longer distances.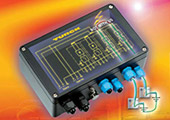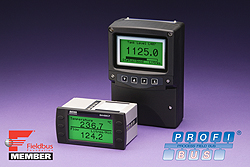 These bus powered instruments, which can display up to eight fieldbus process variables on a 86 x 45mm screen, are available for use with Fieldbus Foundation or Profibus PA systems. One, two or four fieldbus variables may be displayed at the same time, together with units of measurement and tag information. The operator can select the displayed screen via the front panel push-buttons, or these buttons may be disabled.
By writing to the transducer block parameters, text and simple graphics can also be displayed. The push-buttons can then be used to return operator acknowledgements: if large industrial push-buttons are required for these operator inputs, external push-buttons or switches may be wired to the instrument. The two intrinsically safe models, which have ATEX, FM and IEC Ex certification, comply with the Fieldbus Intrinsically Safe Concept FISCO.