The Presence PLUS Pro provides advanced image-based visual inspection. The Presence Plus Pro has transformed costly, complex machine vision systems into a simple, easy-to-use and affordable sensor that solves real-world applications. The sensor captures images and analyses them using one or more vision tools to generate results.
Compact light-weight camera.
The Presence PLUS Pro camera weighs only 90 g and measures 32 x 30 x 78 mm. The 640 x 480 pixel CCD can capture 30 images per second in 256 grey scale levels. In addition to the full range of lenses, the camera accepts any C-mount lens available on the market. Optical filters can be mounted inside the camera. Ring lights can be attached directly on the camera, eliminating the need for additional mounting brackets.
Ethernet and flexible I/O in the same full-featured sensor.
The Presence PLUS Pro features Ethernet, serial and flexible I/O in a single sensor. It communicates data, measurements and information for system process control over the Ethernet or standard serial protocols. The controllerís removable terminal block accommodates configurable inputs (NPN/PNP) and configurable outputs (NPN/PNP). The controller allows you to select 1 from 12 stored inspections.
Automatic TEACH or custom setup.
The Presence PLUS Pro offers point-and-click setup without programming. Set up an inspection by simply illuminating the target, focusing the camera and selecting the features to analyse. You can teach or manually configure inspection tolerances. New users can follow the guided setup sequence, while advanced users can override automatic settings and create customized inspections.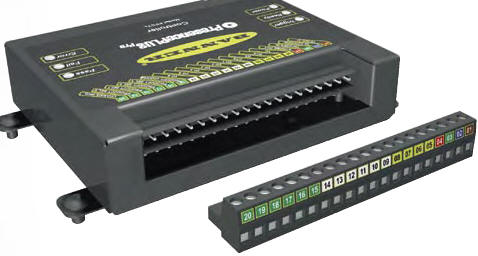 Click Here for: