GEO models are used where the inspection involves examination of a geometric shape or pattern on a product.
The Presence PLUS® P4 GEO operates as easily as a standard photoelectric sensor.

A compact, self-contained sensor.
The P4 GEO is a small 67 mm x 125 mm single housing sensor that functions without requiring a separate controller or PC. You can mount it directly on machines, conveyors or production processes – wherever inspections are required.
360° inspections.
The P4 GEO easily performs full 360° inspections at a fraction of the cost of competitive solutions. Regardless of the orientation of your products, the GEO automatically locates the features to inspect.
Simple, Remote TEACH push-button programming without a PC.
After initial settings are established, the P4 GEO can be easily and accurately reconfigured for a new product by simply pushing a button. For production lines inspecting similar products, it's the easiest and fastest possible setup procedure.
Eliminate product alignment and fixturing.
Because the P4 GEO locates inspection details regardless of product rotation, you eliminate expensive and complex mechanical fixturing. You get a powerful solution that allows fixture-free inspections.
Accurately inspect highly detailed objects.
With its extremely high resolution, the P4 GEO 1.3 performs highly detailed inspections – including small type on packages and products and very fine details on industrial parts and consumer products – with high reliability.

1.3 megapixel resolution.
With more than 100 times the resolution of the standard P4 GEO, you can now perform highly accurate inspections not previously possible. With its ability to resolve over 1.300.000 pixels, the P4 GEO 1.3 is ideal for applications in the packaging, pharmaceutical, bottling, metal stamping, automotive material handling and semiconductor industries.
Click Here for: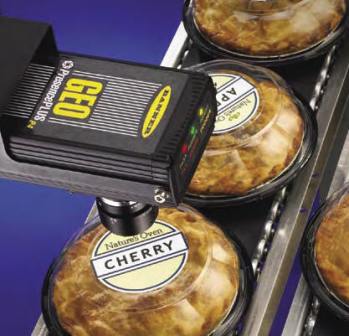 Sensor Recognises Incorrect Product/Labels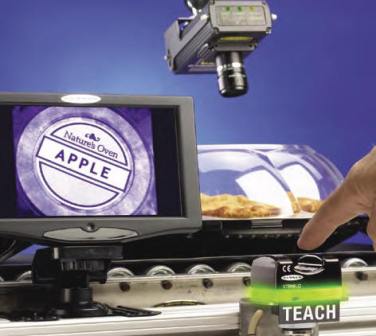 Next Product run is set by Pushbutton "Teach"